MapMakers Postcode Area Data with latest Australian Census attributes now available
With release of our latest Postcode Census Enhanced GIS Data products, we are pleased to include new example analyses and illustrative Australian postcode maps. These include changes to weekly household income; absolute number of Internet connections by postcode and trends in Internet connectivity; plus overall population changes and trends in both regional areas of New South Wales and greater Sydney. We hope you find them of interest! New products and upgrade path options can be found by clicking the button below.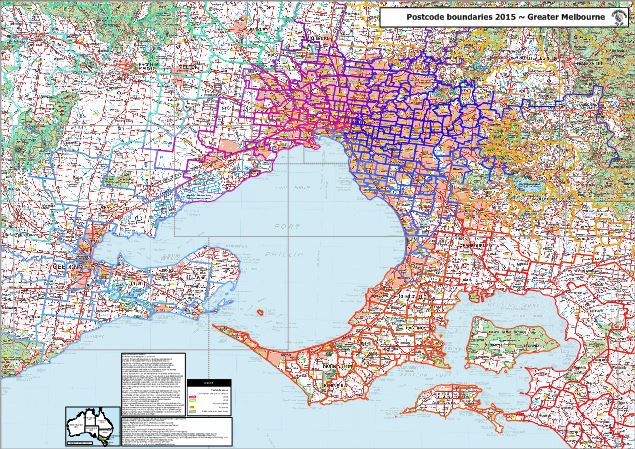 MapMakers Postcode Products Price Guarantee
If you are looking for comprehensive, up-to-date Australian Postcode area maps and data, you've come to the right place! Our comprehensive range of State and National Postcode Maps and GIS Data can be found via the top "postcodes" menu.
We are so confident our products offer the best in currency and accuracy that we offer an unconditional price guarantee. If you can find a comparable product(s) at a verifiable lower price, we will beat it by 10%, guaranteed.
Company Profile
We have over thirty years experience in data collection, spatial analysis and functional map production. We specialise in franchise and territory area mapping, sales and customer demographic analysis. Our client base includes all levels of government, academia, resource exploration and processing, primary production and community groups. We also design and execute soil, geological, flora, fauna and heritage surveys. Having this breadth and depth of experience, we know what information already exists and what is likely to meet your specific needs. We also know how to access that information quickly and economically, on your specific behalf. You will be amazed just how much information already exists which of immediate and particular significance to you and your needs. Until now, the main obstacle to empowering yourself or your enterprise has been accessing and assembling relevant data. MapMakers remove those barrier, resulting in delivery of the exact information needed to answer your questions and advance your enterprise.
Custom mapping and data analysis services
For trouble-free custom mapping and map data for your individual or corporate needs, whatever they are. We specialise in custom maps of any size and in most digital formats. We create, maintain and supply the most accurate and current Australian Postcode Maps and GIS Data and can supply many other data sets including suburbs and current electoral boundaries.
No Longer!
You no longer need to struggle with a seemingly impossible jigsaw of maps and reports from inaccessible government and commercial suppliers. Nor do you need to go to the often-wasted expense of buying your own technology, let alone the roulette wheel of finding someone to drive it effectively.
Associated with APESMA
MapMakers are proud to be associated with APESMA (Association of Professional Engineers, Scientists and Managers), and the Environment Institute of Australia.
Contact Us Today for you Australian Postcode Custom Mapping
If we cannot attend your needs immediately, we will endeavour to respond the same business day.